Crystals express the unity of the four elements in their very being. Growing in the Earth, they suggest the mineral evolution of the planet. By their ability to transmit a piezo-electric charge, they are natural expressions of Fire. Crystals are related to Water in both their molecular structure and their ice-like appearance. And just as Air lets light pass through its clarity, so do crystals.
BONUS Download a FREE PDF of Properties-of-Quartz-Crystal-Formations . Use it to explore your own crystals and discover their special attributes!! (Download then open in Adobe)
Crystals with individual ID numbers are one of a kind crystals. Ordering multiple quantities of a single unique crystal may result in our substitution of available, equivalent crystals for the one unique crystal of which you ordered multiples. In addition, if you order a crystal that is marked SOLD, we will substitute an equivalent for the no longer available crystal when possible.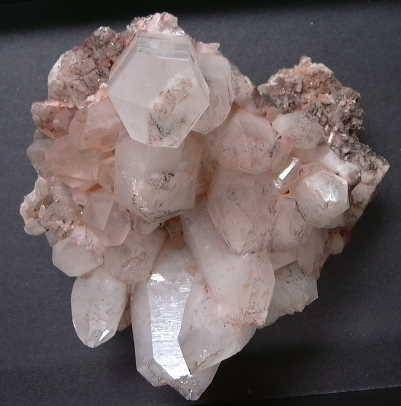 Tibetan Quartz Crystals
hold sacred energy frequencies and the wisdom of the ancient culture.

We offer Zeolite
crystal clusters. These special volcanic crystals are know for absorbing and removing toxins and negative energy.
Crystals have been used for healing throughout the ages. Gemstones were embedded in armor for protection, and in crowns for their beauty and power. Today, healing with crystals is used in energy work like Reiki and body work like massage. Even if the healing power of crystals comes only from belief, we know that belief is a very powerful aspect of all healing.
Please note that all crystals are natural stone - slight variations are to be expected.