CranioSacral Therapy with Jill N. Henry, EdD, PT, APP
What is CranioSacral Therapy?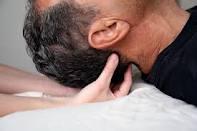 CranioSacral Therapy (CST) is a gentle, hands-on approach that releases tensions deep in the body to relieve pain and dysfunction and improve whole-body health and performance. It was pioneered and developed by Osteopathic Physician John E. Upledger after years of clinical testing and research.
Using a soft touch which is generally no greater than 5 grams - about the weight of a nickel - practitioners release restrictions in the soft tissues that surround the central nervous system. CST is increasingly used as a preventive health measure for its ability to bolster resistance to disease, and it's effective for a wide range of medical problems associated with pain and dysfunction.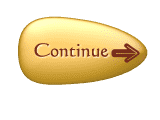 Polarity, The Five Elements, and You
by Jill Henry. First published in Aquarius Magazine, Atlanta, GA
Life energy is in constant pulsation in and around the body. Health is experienced when energy flows smoothly without significant blockage. When energy is unbalanced, pain and dis-ease arise.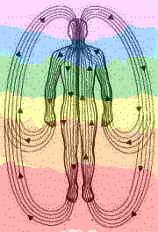 Polarity Therapy, developed by Randolph Stone, DC, DO, is a system of gentle hand contacts supported by exercises, diet, and counseling, to find the blockages and release energy to normal flow patterns, and to maintain the Energy Field in an open, flexible condition.