Selenite Crystals and Pendants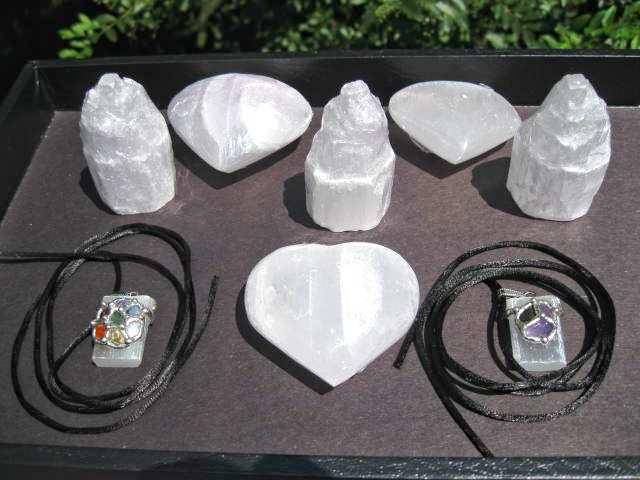 Selenite Towers, Hearts, and Pendants
Selenite is a form of gypsum crystal also known as Satin Spur, named after the Greek goddess of the moon, Selene, because of its soft white light and healing properties. Appearing as the "liquid light", the crystals' striations (fine parallel grooves and narrow bands) are the pathways for the illuminated substance of Spirit. Selenite is said to reside on the threshold between pure white light and physical matter.
Selenite is a very soft crystal; it should be handled with care. It should never be washed or placed in water because this can erode or damage its surface. Handle with the utmost care. Use Sage or moonlight if you wish to cleanse selenite.
Selenite is a powerful tool to connect with teachers, angels and guides by opening the higher self. The soothing properties of Selenite allow one to become calm, centered and filled with divine light. Selenite constantly cleanses and recharges itself.
Our Selenite towers, hearts, and pendants are the perfect additions to Alters and Sacred Spaces in your home or business
NOTE: Beams of Light Pendants are made of Natural Gemstones, hand selected and Reiki blessed and soldered together. "Silvergleem" solder is lead free and contains 95% tin and 5% silver.These are very unique. Each Item is individually made, so no 2 pieces are exactly alike. All Amulets come with black satin cord and information card
STILL LOOKING? Check out more Crystals from the Collections Below!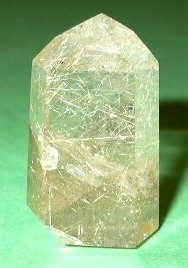 Rutilated quartz is a true Energy Stone of the Goddess! ***20% OFF SALE!***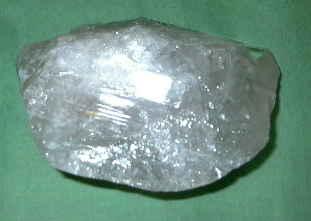 Danburite is a crystal intellectual activator. It encourages one to "let your light shine" and activates self-love!