Sacred Symbol Pendants – Wear the Love!
Sacred Symbol Love Pendants
Sacred Geometry, Celtic Knots, Mandala Art have been used throughout the centuries to generate the healing energy of Love. Our Bronzed Love Pendants incorporate these symbols into wearable art. A Bronze plated zinc alloy Heart with moon and stars and the word "Love" surround sacred symbols embedded in resin. Love is the basis for all harmony and happiness in life and a daily reminder to share your Love with the world. Pendant size is 3.5cm and all pendants come with matching 20 inch link chain. Pendants are substantial yet light weight enough for wearing comfortably. Your choice of pendants for only $22.00 each. At this price you can buy one for yourself and one for a gift to that special person in your life.
SPRING 1/2 PRICE SALE - $11.00 Each for a limited time - Great Gifts FOR EVERYONE!
Back of Love Pendants
NOTE: Clasps and chains for Yoga Tree OM Pendant and Atlantis Portal Pendant vary from picture below. Both are Ball chains and Ball and Joint clasps.
STILL LOOKING? Check out more Jewelry in our Collections Below!
Sterling Silver Chakra Jewelry Sterling Silver chakra jewelry designs are delicate and filled with loving energy. Gemdrop chakra pendants are organic and natural.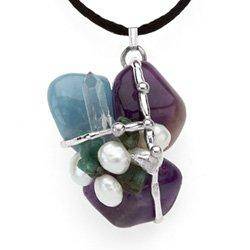 Gemstone Amulets Amulets are physical manifestations of your intentions. We are happy to offer you the best healing energy gemstone amulets we have ever seen, hand made by Seeds of Light.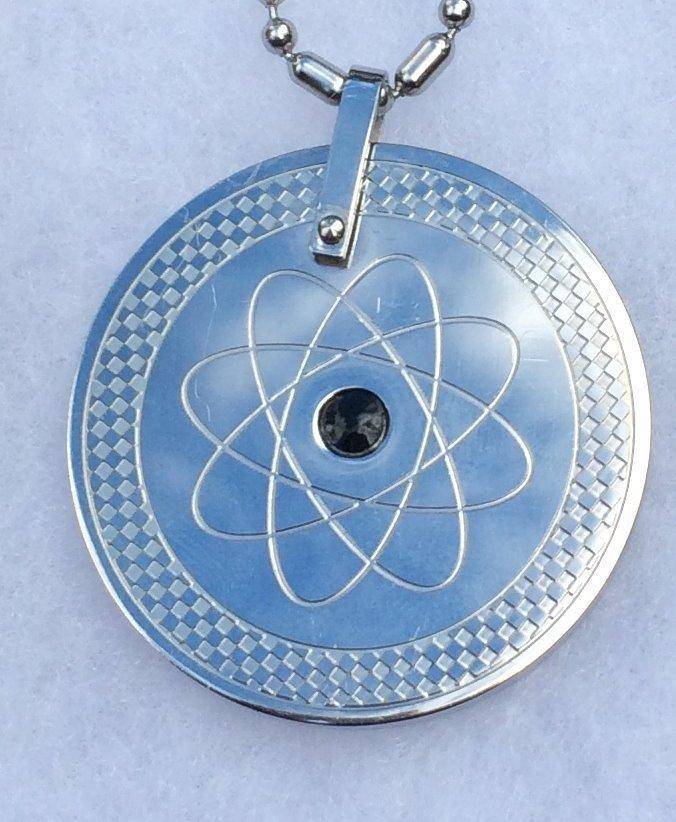 Stainless Steel and Lava Stone Pendants and Zero Balancing Nano Wands - Even Skeptics admit they really work for Quantum Energy Healing