Rutilated Quartz Crystals bring Healing Energy into Body, Mind, and Apirit
20% OFF SALE GOING ON TODAY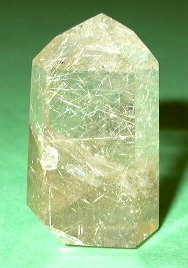 Rutilated Quartz is quartz crystal containing hair-like rutile crystals of titanium dioxide growing within it. Called Venus's hair stone, Thetis's hair stone, Cupids Arrows, and The Goddess' tresses in ancient times. Metaphysical Properties include; An energy stone, known to intensify the power of the quartz crystal. Excellent for astral travel. Insight, awareness, communication with that beyond our physical realm. Enhances one's understanding in difficult situations, thus facilitating timely and appropriate solutions. Relieves depression and loneliness, and helps provide new direction. Enhances creativity. Rutilated quartz is said to slow down the aging process and to help strengthen the immune system. A strong healer and to be helpful in recovering from radiation exposure.
Natural Polished Rutilated Crystal Points
Rutilated Quartz Spheres
Natural Polished Rutilated Crystal Points
Rutilated Quartz Spheres
These one inch diameter carved and polished spheres are perfect for desktop or pocket

Please note that all crystals are natural stone – slight variations are to be expected.
STILL LOOKING? Check out more Crystals from the Collections Below!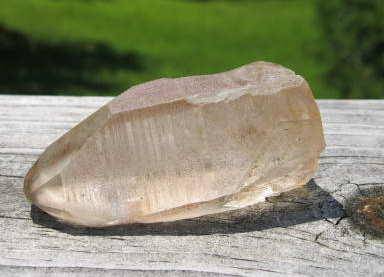 Lemurian Crystals are becoming harder and harder to find. We love their healing energy and are happy to share what we have with you. The most powerful energy we have felt in years!
Natural Lemurian Crystals.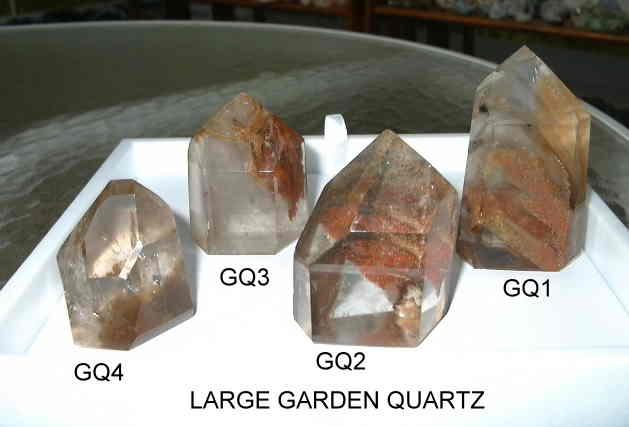 Chlorite is one of the most favorable healing gemstones stones. Now available in
Landscape or Garden Quartz.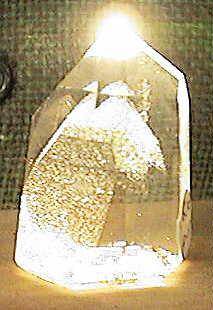 Phantom crystals ,
hold the shadow of themselves inside and are teachers of inner growth.