Quartz Crystals, Double Terminated Crystals, Polished Crystal Points
Double Terminated Crystals
Double Terminated Crystals can be placed between to chakras to delete stagnant energy and to activate the two chakras. Energy moves outward from Double Terminated Crystals in either or both directions at once. It is believed that they have the ability to receive or transmit energy from both ends and are used for alignment, patience, perseverance, protection, dreams and astral projection. Double terminated crystals strengthen energy flow, and create an energy vortex that can clear all unwanted energy. Excellent for healing work and meditation. Double Terminated Crystals have also been used to move sickness from the body by changing the negative into positive energy. They can help to break up mental blocks, which can create addictive or unhealthy practices.
New! Polished, Double Terminated Rainbow Crystals – Priced to Sell Quickly!
Double Terminated Crystals are used when you want to support the flow of energy in 2 opposite directions (top<->bottom; side<->side; front<->back). They are perfect for crystal grid work and to lay on the body during Energy Healing Sessions. When Rainbow Crystals are cut and polished into double termination, not only does the energy flow in 2 directions, but the Rainbow Inclusions scatter the energy in all directions, allowing Energy to flow exactly where it is needed in the body or environment.
Special Sale Prices! Buy Now!
Smoky Quartz to dispel negative energy!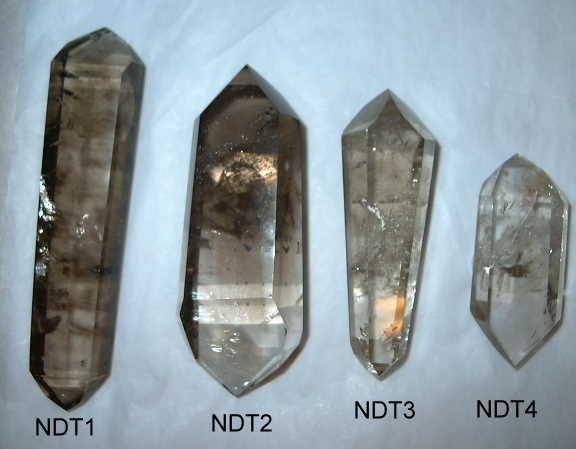 PICK YOUR QUARTZ CRYSTAL FROM THE PHOTO ABOVE
Smoky Quartz Crystals
Please note that all crystals are natural stone – slight variations are to be expected.
STILL LOOKING? Check out more Crystals from the Collections Below!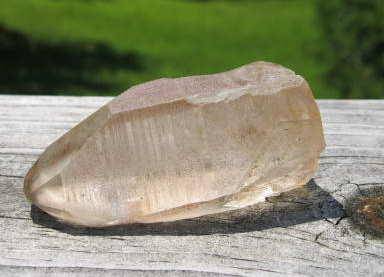 Lemurian Crystals are becoming harder and harder to find. We love their healing energy and are happy to share what we have with you. The most powerful energy we have felt in years!
Natural Lemurian Crystals.

Phantom crystals ,
hold the shadow of themselves inside and are teachers of inner growth.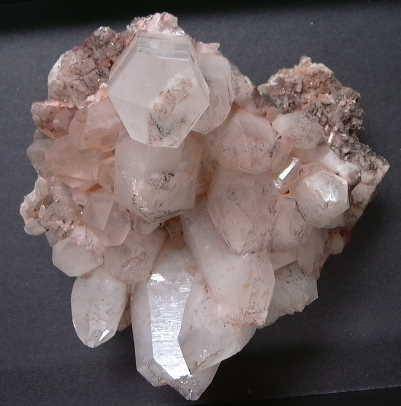 Tibetan Quartz Crystals
hold sacred energy frequencies and the wisdom of the ancient culture.