Prayer Candles Send Blessings to Your World
Prayer Candles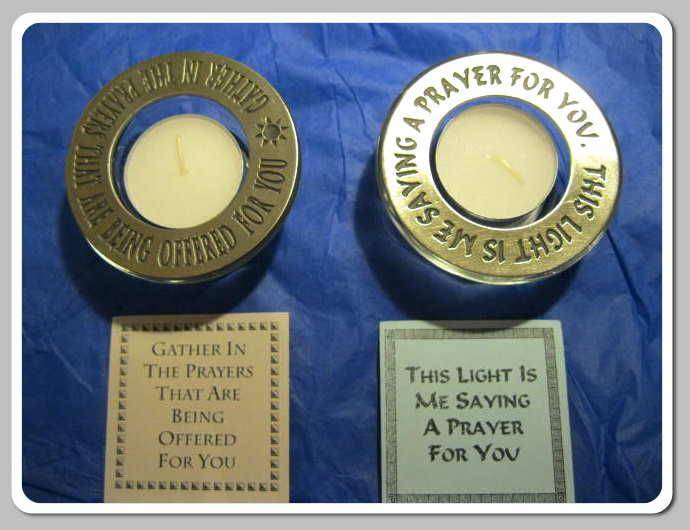 These Beautiful pewter candle rings are perfect to use when giving and receiving prayers. 2.75 inches diameter, pewter on glass base with tealight candle.
More Candle Rings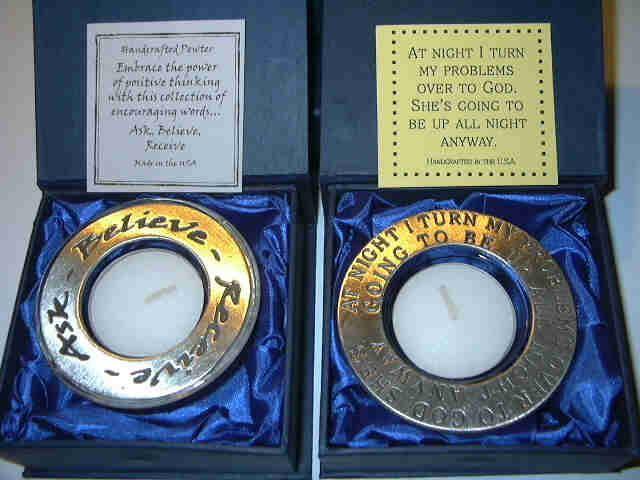 Ask, Believe, Receive on the left is 2.5″ diameter.
At Night I turn my problems over to God, She's going to be up all night anyway (on right ) is 3″ diameter
STILL LOOKING? Check out more Candles from the Collections Below!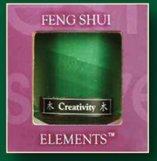 Scented Candle Aromatherapy for the five elements: Water, Earth, Wood, Metal, and Fire (include feng shui tips for uses).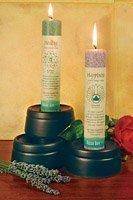 Chakra Candles
These Chakra Energy Pillars are infused with essential oils selected for their aromatherapy benefits relative to balancing each chakra.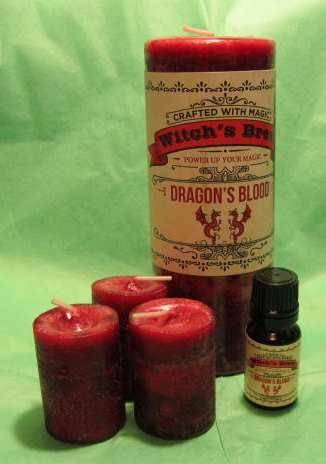 Coventry Creations Candles and Oils and more!
Complete selection of candles for ritual, meditation – created by Witches for all of us!