Lemurian Seed Crystals bring Energy, Healing and Oneness to the planet!
Natural Lemurian Seed Crystals are rare jewels of color, light and energy!
Lemurian Seed Crystals are found only in the Seirra Do Cabral mountain in Minas Gerais, Brazil. These naturally formed generators were found separately in sand, and were not attached to clusters. Some, but not all, carry a pink to orange-gold glow.
These unique crystals are energetically connected to all other seed crystals and excellent to use for channeling work. They are said to have been planted in the last days by an ancient civilization known as the Lemurians programmed to transmit a message of oneness, with a message of love and equality. Lemuria is said to have been a civilization whose consciousness was centered on the spiritual and emotional. The striated edges of these crystals resemble a bar code and are said to hold the Lemurian knowledge left for future generations to contemplate. Activated by rubbing the striated surface. Aids chakra clearing, healing and dreams.
Lemurian crystals are attracted to people who will actively assist in enhancing the energies that aid the planet. It has been said that Lemurian crystals are the perfect stone for opening the heart. They put one in touch with the purity of innocent emotions and enhance one's intuitive gifts. Great for removing energy blockages and opening to Divine love and Compassion. Enjoy your crystal!
To make your shopping easy, We've divided the Lemurians Crystals we carry into general Categories of Small, Large, and In-between. Small Lemurians are generally around an inch tall. They live in baskets in our store and when you purchase them on-line, we pick the crystal(s) for you.  Large Lemurians are beautiful and rare. Each is pictured on this website and you select by the description and pictures. In-Between Lemurians are hand picked by us. Each has its own picture (or is pictured in a group). The one you order is the one you get.  We do reserve the right to substitute a crystal of similar or higher value should you order a crystal that is sold prior to your order being processed.
BONUS - Click below to download a FREE PDF of Properties of Quartz Crystal Formations. Use it to explore your own crystals and discover their special attributes!! (Download then open in Adobe)
Properties-of-Quartz-Crystal-Formations
Small, Mini and Tiny Lemurians
Small and Mini Lemurian Golden Healer Crystals
Golden Healer Crystals are very rare. They are powerful healing crystals, containing the Golden Light of the
Universal Life Force. Holding and working with this crystal allows light to spread throughout the body and clear blockades and imbalances; a Master Crystal for multi-level healing in body, mind, and spirit.
Golden Healer Lemurian Crystals are powerful yet gentle and soothing in energy work.
Small and Mini Red Lemurian Seed Crystals
Red Lemurian Seed crystals contain Hematite, a grounding and purifying mineral associated with the Root Chakra. Red Lemurians connect us with the shamanic earth Earth Energy and act to boost physical energy.  Going inward they connect us with our passion and creativity and allow both to express in the physical world. They are powerful transformers and change agents, allowing us to align with our Soul purpose for the betterment of our own lives as well as the lives of others as a whole.
Large, Bold and Beautiful Lemurian Seed Crystals
In-Between - Unique, medium size, hand-picked and very special Lemurian Seed Crystals
Smoky Lemurian Seed Crystals
Smoky crystals add the earth element balance to these Lemurians, releasing negativity and promoting a general sense of Well Being. The photos below are accurate but the crystals do look a bit lighter in person than pictured. The darkness is an artifact of the contrast with the background. When held to the light the color is more subtle, but still smoky!
Small Polished Lemurian Seed Crystals
It's unusual to polish Lemurians. But sometimes what's inside is telling the story. We offer the following for your interest.
Please note that all crystals are natural stone - slight variations are to be expected.
The Lemuria Myth
Lemuria was a peaceful and highly developed spiritual civilization believed to exist on earth over 12 million years ago. During the last days of Lemuria, it was decided to plant seed crystals programmed to transmit a message of oneness. Having seeded the crystals, the Lemurians, it is believed, left this planet for other star systems. Others went into inner earth (while maintaining telepathic connection with those in other parts of the galaxy), where they continue to care for the earth and the seed crystals now surfacing.
THE CRYSTAL: Lemurian crystals are connected to inner earth, the earth's surface, and the stars, and serve as links to these various magnetic fields. On the individual level, each seed crystal is energetically connected to all other seed crystals.
TRY THIS: To create a circle of light protection, hold a Lemurian Seed Crystal in your right hand while you encircle something (person, object, house, etc.). Sleep with the crystal to dissolve energy blocks and enhance your dreaming. Meditate with the crystal. Rotate it over the chakras. Let you intuition guide you!
What our customers are saying about our Lemurian Crystals!
Dear Charlie,
What a wonderful surprise I had in my mailbox today!! A beautiful Lemurian crystal with outstanding striations and a most special record keeper that I found tucked in at the tip of the crystal. Thank you Charlie and thank you Jill for being so kind and generous and from the heart. I was meditating with it today when I was doing readings and the energy and loving strength that glided through my spirit was amazing.
You can be assured I will share your website with my clients and my students. I am working almost soley with the Lemurian energy right now as I am studying Lemuria and Atlantis with a wonderful mentor and it is just what the spirit ordered!! Also, thank you for the Chevron Amethyst, it is beautiful and I will make gem water tomorrow with it and take it to work!!
Lemurian crystals are just like M and M's the candy. You just can't have one so I will be ordering again soon.
Thank you for the care and love you put into your business and may you and Jill be more successful every day.

Blessings of peace and happiness,
B. H. 10.19.10
STILL LOOKING? Check out more Crystals from the Collections Below!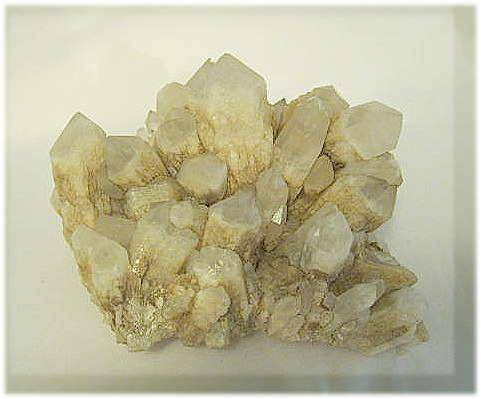 NEW Candle Quartz Crystal from Madagascar lights up your energy!, plus Elestial crystals from Brazil are known as the enchanted crystal.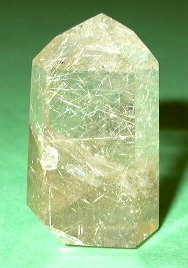 Rutilated quartz is a true Energy Stone of the Goddess! ***20% OFF SALE!***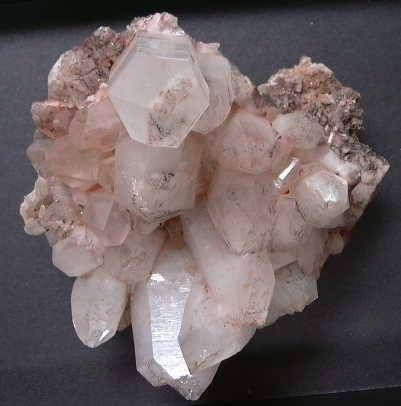 Tibetan Quartz Crystals
hold sacred energy frequencies and the wisdom of the ancient culture.