Welcome MVC to Mountain Valley Center News
July, 2018 - Volume 19, Issue 7
Food for Thought - 15 Ways to DeStress Instantly Video - A Moment of Peace, Shopping - Orgonite Pocket Discs, Otto Labyrinth Park - Next Labyrinth Gathering Saturday, July 28th, Special Events: Blossom Festival August 10th to August 12th at the Labyrinth Park. See Below for Details. Plus: Caregivers Circle, Wednesday July 11th and Unlocking the Archive Within TEA, Wednesday, July 25 at 6:00pm at the Otto Labyrinth Park, Well Being Sessions - CranioSacral/Polarity Therapy with Dr. Jill, Quote of the Month, The Welcome Center is open 12:30 to 4:30 Wed-Fri and 12:30-3 on Saturdays. Closed Sun - Tues. Website is open 24/7.
Follow us on FaceBook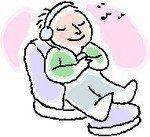 15 Ways to DeStress Instantly
It's tough watching the news today or even viewing FaceBook posts that once were mostly happy and trivial and now seem more dire and divisive. I've shared this list before and want to share it again. Keep it with you and pick an activity to do when you feel stress building up in your life. I especially like # 5!
1. THE FOUR-COUNT
Count silently to 4 while you inhale from your belly up to your nose. Hold for four counts. Count silently to 4 while you exhale with your mouth pursed (like blowing out a candle) from your nose down to your belly. Hold for four counts. Repeat 1 - 5 times.
2. THE TEN-COUNT
Count to 10! But do it so you are totally aware of each breath you count. Start by feeling your breath coming and going in through your nose. Like a watchman, standing at the gate and feeling the breeze. If you "forget" to feel a breath, start over and try again
3. BODYBREATH
Imagine inhaling through your fingertips, up arms and into shoulders and head. Exhale down your neck, abdomen, legs and out your toes.
4. PEACEBREATH
Inhale while visualizing peace in-filling your body (head to toes).... Pause, and then exhale while visualizing tension leaving body (toes to head)
5. GROANING TO RELAX
When you read or see something that causes stress, don't hold it in. Groan out loud. One big loud Uhgghgghgggg
Give yourself and those around you permission to loudly groan away the stresses that you feel building up inside.
6. LAUGHING TO RELAX
Find a funny video on FaceBook or YouTube and take a laughter break - just watch and laugh! Then share it with your friends!
7. PROGRESSIVE RELAXATION
Tighten, then relax, each major muscle group in your body. Begin at the feet and work up towards the head. (toes, ankles, calves, knees, thighs, buttocks, stomach, back, hands, wrists, elbows, shoulders, neck, head, face). This is especially helpful when tension has been building up within you for several days (weeks, months, years) and you need to give your body a break before it gives you one!
8. AUTOGENIC TRAINING
This is the same as #7, but this time you are doing it with your mind only. Mentally breath into each body part listed above, feeling warmth and relaxation begin to flow in each area.
9. PETTING ANIMALS
Grab your dog or cat or... , put down your iphone or computer and sit down to pet or play with them!
10. GUIDED IMAGERY OR MUSIC
Flip on over to YouTube and find a guided imagery or meditation video perfect to take you on a little trip of your own! While you are there, find some music you listened to in your youth and get your groove back!
11. MEDITATION
Practice meditation daily. Learn how with instructions on our website, or on YouTube, or take a class, or find an App. We use "Insight Timer" app from Apple App store. It has both timed meditations and guided imagery ones and everything on the app is free. It even connects you to others that are meditating when you are!
So that's it. 11 different ways to generate peace inside so you may share peace with others, and with the world. May you be Happy. May You be at Peace!
A Moment of Peace
Sit by the creek and relax for 2 minutes - take a Moment of Peace for yourself right now!.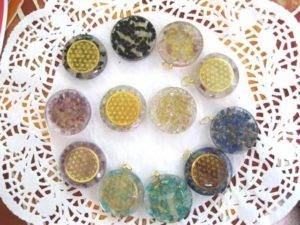 Shopping - Orgonite Pocket Discs are back in stock!
Orgone devices continuously transmute lower incoherent energy drawn in from the environment into higher coherent frequencies inherent in the crystalline signatures of the stones. They are made of resin, copper and crystals.
Plain pocket discs include: Black Tourmaline for Grounding and Protection, Quartz Crystal for Extra Energy Anywhere and Amethyst for Higher Spirit. Rose Quartz (Unconditional Love), Jade Crystal (Prosperity and Abundance) and Lapis Lazuli (Communication and Crativity) have a small loop attachment that allows them to be worn as a necklace as well as carried in your pocket! Click Here to purchase now!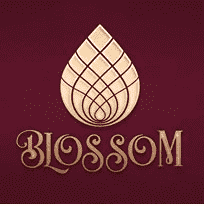 Blossom Festival
Fri Aug 10, 2018 12:00 noon - Sun Aug 12, 2018 at 11:00
at the Otto Labyrinth Park and Mountain Valley Center, 43 Shambala Way, Otto, NC 28763
"When we shine the light for others the light shines back on ourselves".
Blossom is Imaginationland's first ever "Imaginationland present" event. This is a fundraiser to raise money for The Imaginationland Project. The event includes playfulness, seed planting, dream sowing, local artisans, and is rooted in family fun. During the day will be "Blossoming" related workshops, healing services, classic outdoor children's games (like our giant Twister board), and local vendors. Come evening there will be a central fire with drumming, dancing, and fire/flow zones. The focus is on sustainability on a personal and collective level, this means "Please bring your own needs (BYON) and then take them back out again!!!!" Otherwise known as Pack it in Pack it out!
MORE INFO!
• Blossom is Imaginationland's first annual 3 day camping event!!! Some have been asking, "What can I expect?"
• You can expect local high vibrational family friendly music, dancing, workshops, a sacred fire, vendors, crafts, local artisans, live painting, day games, New Moon Ceremonies, open mic, poetry, and more.
• There will be a collaborative Play "Blank Slate" produced by YOU, performed by YOU, and directed by YOU.
• There will be food vendors and designated fires to cook on.
• THIS IS A PACK IT IN AND OUT EVENT!!!
• This is a rustic camping experience please bring all your own needs. Please bring extra trash bags to share.
• There are no showers available for this event! There is a creek. Please be mindful of wildlife. Day passes are available for $44. Camping passes are only $111 and include all workshops, day games, ceremonies, camping, music, and more. Children under 12 are free.
We are still taking applications for vendors and workshop facilitators. Please apply with pics, workshop name and description Or vending info.
General Admission includes camping is $111.00. Day Pass for Saturday August 11th is 44.00
Tickets are available at:https://www.tickettailor.com/events/imaginationland/170840/#
More Information at: Imaginationland.love
If you would like to help out, donate time, skills, wares, etc...please message us at imaginationland1111@gmail.com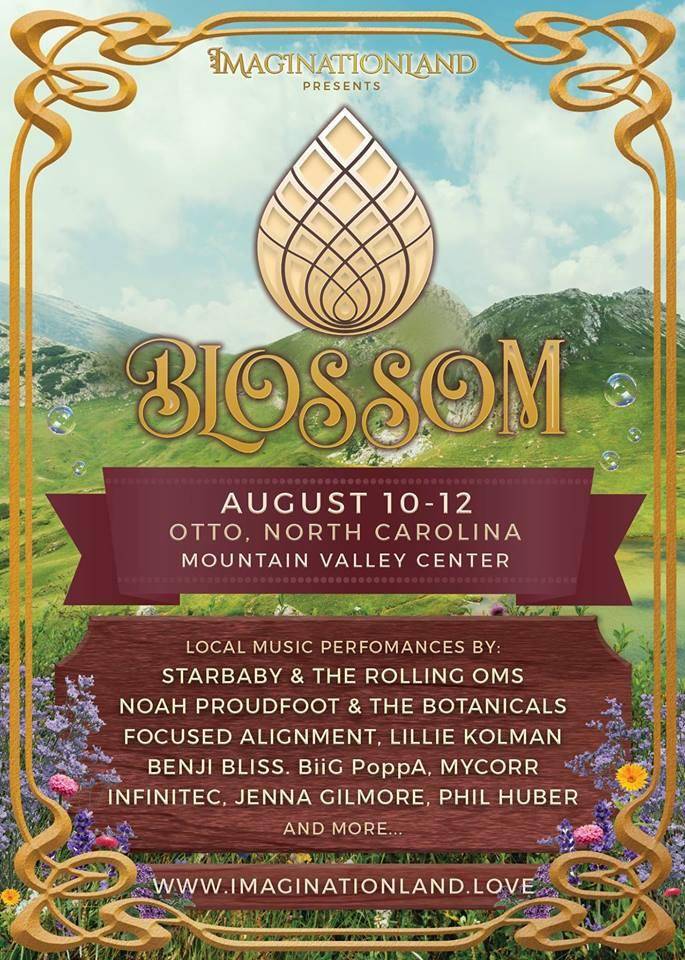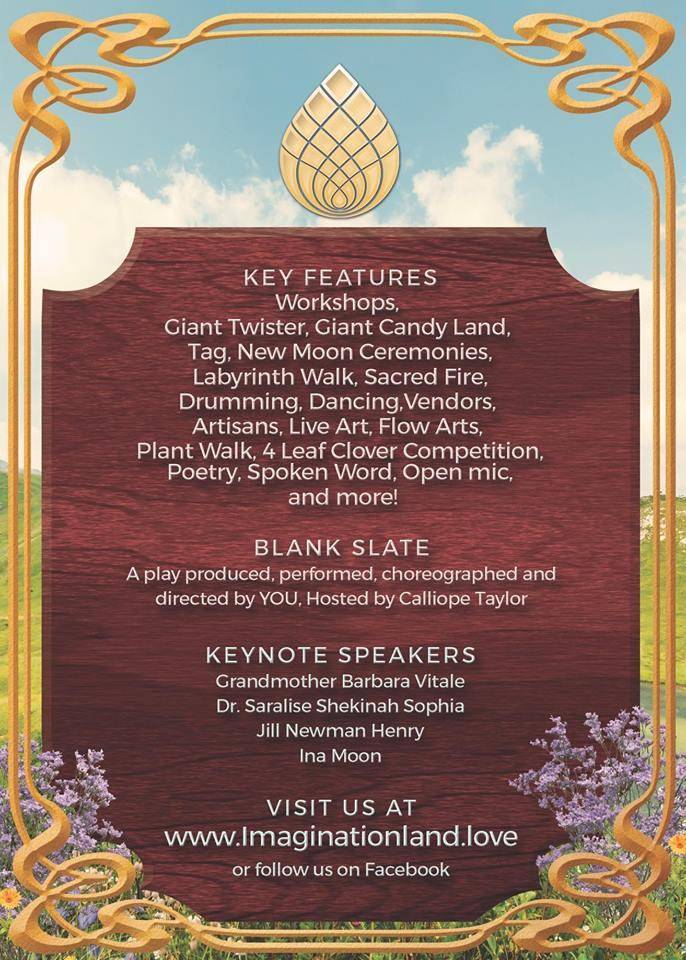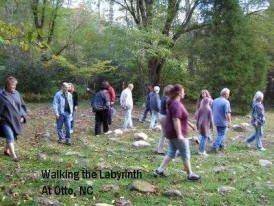 2018 Full Moon Labyrinth Gatherings - Back to our Roots
The first Gathering at the Otto Labyrinth Park was in the Summer of 1998. We had just completed building the Labyrinth, and 5 of us Gathered to walk it, build a fire, drum and sing. Over the past 20 years we have offered Gatherings throughout the Spring, Summer and Fall. Sometimes 5 people attend, other times 60 people come. Always the perfect number for the Energy that's needed at the time.
This year we return to our roots -the original Labyrinth Gatherings. We will meet at 7 pm at the Labyrinth. A brief visit to the Faerie Forest starts the Gathering, followed by a group walk to the Center of the Labyrinth. At the center, a guided meditation allows us to lift our Energy in service to the World as well as ourselves. We then walk out to sit around the fire, drumming, talking and sharing as the night approaches and the moon comes out.
Gatherings are always Free. We do appreciate any love offerings you make to support the maintenance of the Park.
So plan to join us this year. What the world needs now is the Energy of Peace and Renewal. We are pleased to offer a place to connect throughout the years.
2018 Labyrinth Gathering Schedule
Saturdays, 7-9 pm
Note: Gatherings are held on the Saturday closest to the Full Moon
• May 26~ Flower, Milk or Dyad Moon - Flowers come into full bloom and corn is ready to plant.
• June 30 ~ Mead or Strawberry Moon - In late June the meadows, or meads, were ready to be mowed for hay. Also called The Strawberry Moon, as Strawberry picking season reaches its peak during this time.
• July 28~ Hay or Buck Moon - Hay is gathered to be dried and stored. and deer start growing velvety hair-covered antlers in July.
• August 25~ Sturgeon or Barley Moon - Sturgeon are most readily caught during this month. It was also called the Green Corn Moon or Grain Moon. Persephone, virgin Goddess of rebirth, carries a sheaf of barley as a symbol of the harvest.
• September 22~ Corn or Harvest Moon - The Harvest Moon occurs closest to the Autumn Equinox. The chief Indian staples of corn, pumpkins, squash, beans, and wild rice are now ready for gathering.
Location:
Otto Labyrinth Park
43 Shambala Way
Otto, NC 28763
phone: 828-369-5698
Visit our Labyrinth Page for more Information
Visit Foundation for Well Being.org to make your annual donation to support and enhance the Labyrinth Park experience for everyone! Click on the link provided to make your tax deductible donation using PayPal to keep the Park beautiful for all in 2018!
If you wish to donate by check, mail your check to the address above!
Sam!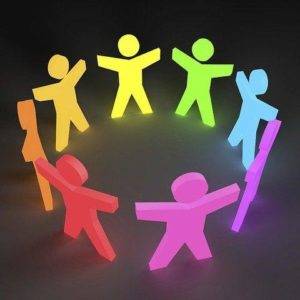 Caregivers Circle
Second Wednesday of each Month
6-7:30 at the Otto Labyrinth Park Welcome Center
Next Meeting July 11, 2018
If you currently or in the past have taken on the responsibility of providing care for a spouse or elderly parent, I know you are a strong and compassionate person. It wasn't until I took on that responsibility with my Father for 2 years that I understood just how strong and caring you are.
I am offering this group to support you in an informal way. The group is open to current and former caregivers and I hope we have both. Current caregivers need a place to vent and former caregivers need support for their PTSD!
Initially the group will meet the second Wednesday of each month in a circle of sharing, support, energy hope and love. The first hour provides time for sharing and support and the last half hour will provide a direct experience of healing energy through guided meditation, Chi Gong, chanting, group massage or whatever the group needs to renew and raise our vibrations.
This group is flexible and will evolve based on the needs of those who attend. I hope to see you here! Jill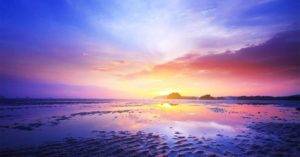 OPENING TO THE LIGHT OF KINDNESS
Last Wednesday of each Month. Next meeting is July 25 at 6:00pm at the Otto Labyrinth Park
All are invited to explore the Ancient Star Teachings at TEA.
Star Teachings TEA'S are Circle gatherings where we share Time, Earth, Air, Space and share in conversation with open minds and a welcoming presence with the technologies of Kindness and Compassion.
These teachings help us recognize that we are all capable of being teachers of kindness and compassion in our simplest thoughts and actions.
When we practice these ancient teachings we become resonant as a community. When we become resonant as a community our full potential as humans becomes unlocked like an ancient archive within.
Star Teachings are suggestions. By practicing kindness and showing compassion we find happiness. Participating in these Star Teachings helps us look in the same direction to help gain new understandings about the world around us and our purpose in it.
These Ancient Teachings that are being shared with us help to give a roadmap home. These teachings we can implement immediately to create massive shifts in our lives and that of a global community.
This information has rarely been shared with non native cultures until now.
Please join us and begin to remember what part you play in the unfolding.
All are invited to participate in this journey from ME to WE.
Participation is ceremony.
There is always room for questions, please bring some with you!
This may be an outdoor event, please dress accordingly.
Bring an outdoor chair as seating will be limited.
ALL ARE WELCOMED!
Thank you.
Teana Iron Bird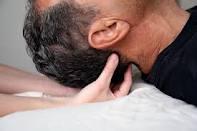 Well Being Sessions at Mountain Valley Center
CranioSacral Therapy with Jill Henry, EdD, PT, APP
All healing is self-healing. Dr. Jill combines her education and experience in Physical Therapy, Polarity Therapy, CranioSacral Therapy, Chakra Energy and Meditation to provide holistic Energy Sessions to facilitate Self-Healing and a return to Wellness. Gentle touch (the weight of a nickel) is applied to tension points of the body to release facia and restore vibrational rhythms and the natural flow of energy. This results in self-healing at deeper and deeper levels.
Introductory 30 minute session is $35.00
Initial 60 minute session is $60.00
Additional one hour sessions are $48.00 (a 20% discount) if scheduled no longer than 6 weeks apart.This allows us to build on the energy shifts occurring from session to session and not have to "start over" each time.
Sessions are during the week and by appointment only.
Directions and Further Information
For further information or to make appointments with Jill for CranioSacral Therapy Session call Mountain Valley Center at 828-369-5698.
All meetings and services are held in the Welcome Center at the Otto Labyrinth Park
43 Shambala Way, Otto, NC 28763
Directions:  We are located 1/2 way between Franklin, NC and Dillard, GA, just off US 441.  From Dillard, GA, travel north on US 441 approx 3 miles and turn left onto Calvary Church Rd. Follow Calvary Church about 1/2 a mile, then left at the end of the road (just before it turns to gravel) - You will see the sign for Shambala Way by a set of double mailboxes.  From Franklin, NC, travel south on US441 approx 10 miles, turn right on Calvary Church Rd. and left onto Shambala Way.  The Welcome Center is the first building on the right as you go up the gravel drive.
Small Group Meeting Space
NOTE: If you have a small group of similar energy folk that is looking for a meeting space please let us know. We are happy to discuss space for your meetings at the Welcome Center.
Quote of the Month
SUMMERTIME
"Summertime, and the livin' is easy
Fish are jumpin' and the cotton is high
Oh, your daddy's rich and your ma is good-lookin'
So hush, little baby, don't you cry
One of these mornings you're gonna rise up singing
And you'll spread your wings and you'll take to the sky
But till that morning, there ain't nothin' can harm you
With daddy and mammy standin' by..."
Songwriters: Du Bose Heyward / George Gershwin / Ira Gershwin
ALL BLESSINGS THIS SUMMER!
Jill & Charlie
Mountain Valley Center and the Otto Labyrinth Park
43 Shambala Way, Otto, NC 28763
Toll Free: 888-773-2491
Toll Free Phone Answering 9 am to 9 pm 7 days/week.
In Person - Welcome Center: Open Afternoons, Wednesday - Saturday. Closed Sun - Tues.
Sign up Here to receive a copy of our monthly newsletter in your inbox and receive a Free MP3! Click here to Sign Up Now
This is the electronic monthly newsletter of Mountain Valley Center in Otto, NC. You are receiving this e-mail because you have asked to be on our list or have been in electronic communication with us. If you do not wish to receive further mailings from us, please "Reply to Sender" and type "Remove" in the Subject line.