Gift Certificates
A great way to buy the perfect gift! Complete the form below and choose the amount you would like to give. We will then email a gift certificate code and invoice and with your special message to the recipient email address you provided. He or she can then go onto our website and enter the code at check-out to purchase your gift. Gift certificates are redeemable for up to 3 months after receipt.
Here's how it works
Your recipient will receive a email from us which includes the Code for his or her gift certificate and your message. When they go to our website, they make their selection and on the first screen of check-out (see below) they enter their code.
It's that simple! Now they have the perfect gift from you!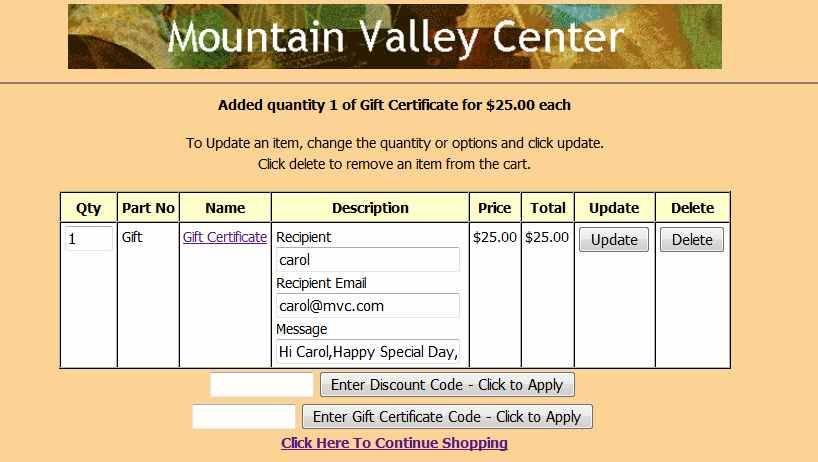 Please note that gift certificates are redeemable only for merchandise, not cash.
As always, emails are never shared. Providing an email does not place your recipient on any email list anywhere.