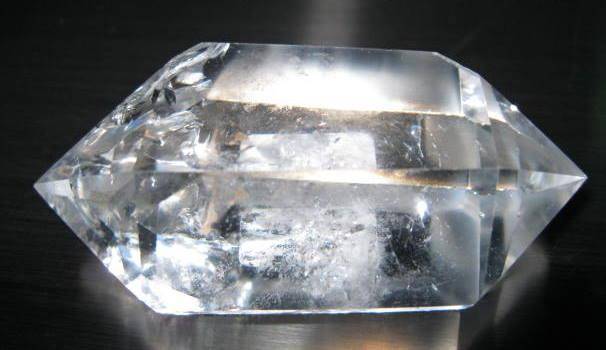 Quartz Crystal Points
Select from a variety of Polished or Natural; single or double terminated crystal points. This is our "mixed bag" of wonderful crystals hand selected for you!
Double Terminated Crystals
Double Terminated Crystals can be placed between to chakras to delete stagnant energy and to activate the two chakras. Energy moves outward from Double Terminated Crystals in either or both directions at once. It is believed that they have the ability to receive or transmit energy from both ends and are used for alignment, patience, perseverance, protection, dreams and astral projection. Double terminated crystals strengthen energy flow, and create an energy vortex that can clear all unwanted energy. Excellent for healing work and meditation. Double Terminated Crystals have also been used to move sickness from the body by changing the negative into positive energy. They can help to break up mental blocks, which can create addictive or unhealthy practices.