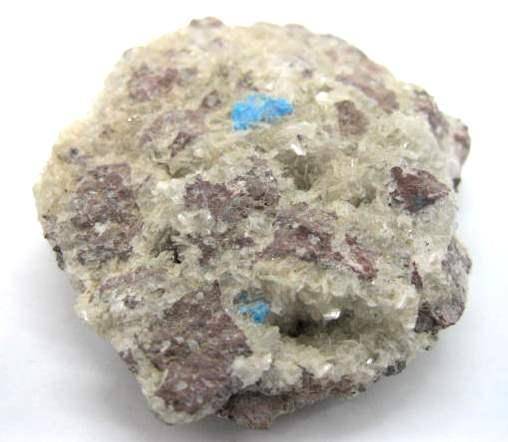 Cavansite Crystals in Matrix
Cavansite is a mineral found within basaltic rocks along with zeolite minerals. The stone contains calcium vanadium silicate which gives it the lovely shades ranging from greenish blue to a deep blue. Because of its rich color and relative rarity, cavansite is a sought-after collector's mineral. It was discovered in 1967 in Malheur County, OR but is most frequently found in India.
Healing Properties
Cavansite contains the energy of the blue ray, providing strong energy for both the third-eye and throat chakras, helping to facilitate clear communication, insight and intuition. It is thought to enhance serenity, thereby ameliorating grief and loss and relieving stress.
All large crystals in matrix are $40 and all small crystals in matrix are $25.