Polished Garden Quartz Crystal – Bring the Energy of Nature into your home.
Chlorite Garden Quartz
Also Check out our New Gray Chlorite Shaman's Quartz - recently found in Northern Brazil.
Chlorite Garden Crystals
Lodolite (also spelled Lodalite and Lodelite). These quartz crystals are infused with chlorite and calcite, forming scenes of gardens, landscapes and even underwater views.
Lodolite is a very grounding crystal, used to ground energies to manifest dreams and desires.
Calcite is an energy amplifier associated with cleansing of negative energy and re-distributing energy in balance for gentle healing
Chlorite is one of the most universal and favorable healing minerals. Used by chlorite in crystal has been used by shamans for powerful healings and cleansings.
Meditation (by looking into the scene within the crystal) brings the gentle strength of earth into one's life. An excellent healing and energy shifting stone, lodalite with chlorite and calcite, allows one to explore the mysteries of life and allow "nature" to unfold in an easy fashion for the highest good of all. This is a good crystal to place on your desktop or alter or anywhere indoors to remind you of the wonders of nature and your ability to manifest your desires within your life.
Garden Quartz, Landscape Quartz, Lodolite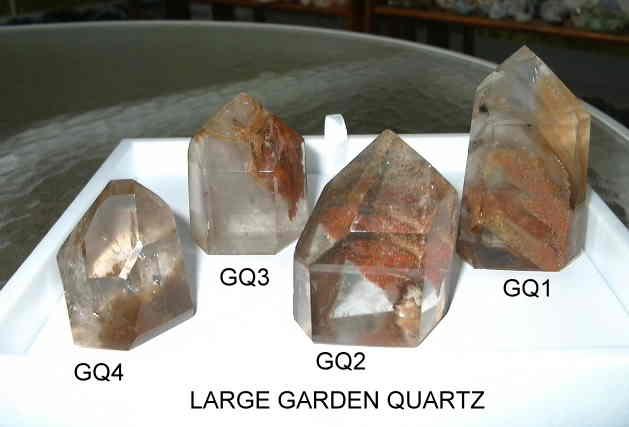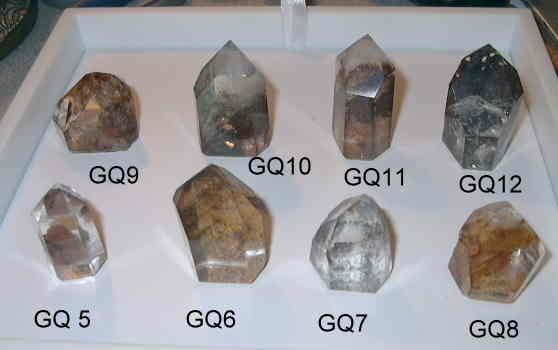 PICK YOUR GARDEN QUARTZ FROM THE PHOTO ABOVE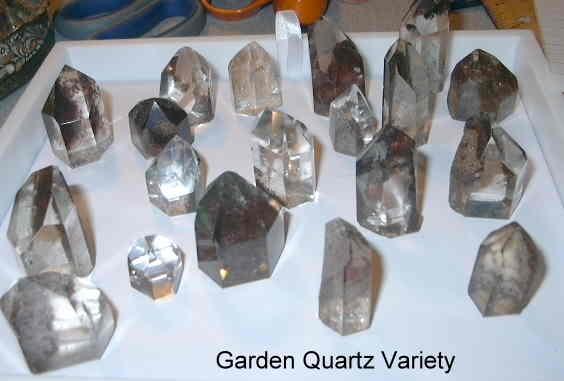 We Pick For You From Photo Above - Great Price! Average 15 to 40 gms, .5 to 2 inches tall.
Please note that all crystals are natural stone - slight variations are to be expected.
STILL LOOKING? Check out more Crystals from the Collections Below!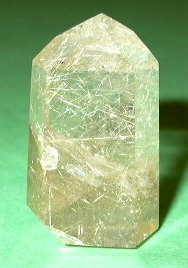 Rutilated quartz is a true Energy Stone of the Goddess! ***20% OFF SALE!***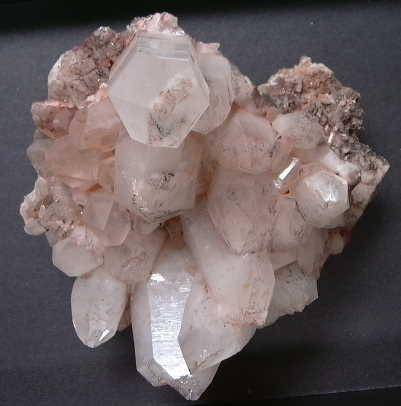 Tibetan Quartz Crystals
hold sacred energy frequencies and the wisdom of the ancient culture.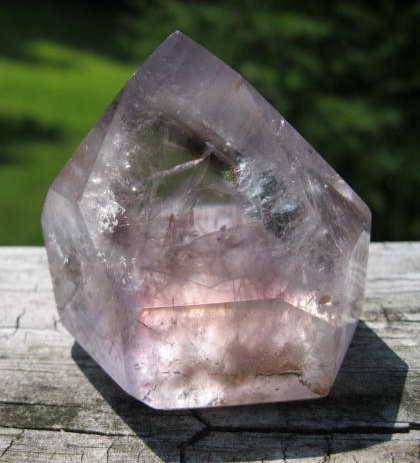 Amethyst Crystals and Cathedrals - special energy for everyone and every room.