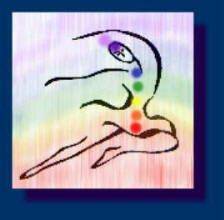 Energy conducts the life force into and through our minds and bodies at specific locations, called Chakras. These spinning wheels of energy are associated with glands, organs, feelings and thoughts. Add gemstone qualities to your well being. All stones are hand-picked for their energy and unique characteristics.
Gemstone Energies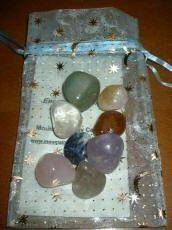 8 Chakra Gemstones Carry the stone(s) with you to reinforce their qualities in your life or place them directly on your body in their proper location to energize a particular chakra or the internal structures in that area. You may also use the stones as massage tools to focus the energy you wish on a particular area of the body. Most of all, enjoy the energy and beauty of the stones!
USE Smoky Quartz or Rhodonite for grounding, manifesting and physical vitality – Earth energy.
USE Carnelian for Physical desires and relationships – Water energy
USE Citrine for Personal power & worldly success Fire energy
USE Aventurine for Love, balance and healing- Air energy
USE Sodalite or Blue Lace Agate for ability to speak openly and lovingly – Ether/Space energy
USE Amethyst for understanding & intuition
USE Clear Quartz for spiritual connections
USE Rose Quartz to balance Earth & Heaven.
[cart32_product id="256" slug="small-calcite-healing-kit" ]
[cart32_product id="258" slug="large-calcite-healing-kit" ]