Visual Guided Imagery Experience
What is Visual Guided Imagery?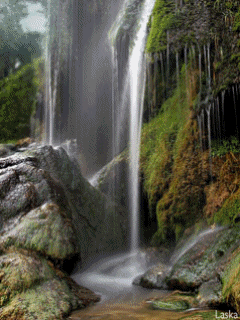 Usual guided imagery asks you to close your eyes and imagine a healing scene. Visual guided imagery shows you that image! No trying to imagine here. You only need watch to become immersed in the healing energy of shifts and change. When your energy shifts, your world shifts, for the better. In fact, the only way we can change our circumstances is to shift our energy. If you would like just the guided imagery, you can purchase an MP3 download in the cart below each video. We invite you to sit back, view the videos below and enjoy the scenery!
Balancing the 5 Elements for Healing and Well Being
Shift your Energy to Health and Healing
Shift your Energy to Wealth and Abundance
Ten Minute Chakra TuneUp Daily Practice
Balancing the 5 Elements – A Visual Guided Imagery Experience
Take a journey through Earth, Water, Fire, Air and Space to release fear, attachments, anger, desire and guilt and receive joy, contentment, enthusiasm, flow and confidence. Use for healing body, mind and spirit. Features music and graphics by CC Long and guided imagery by Dr. Jill Henry. Approximately 15 min. long!
A Visual Guided Imagery Experience
Purchase and Download the Audio Only Guided Imagery MP3 played on this video
Shift Your Energy to Health – A Visual Guided Imagery Experience
Take a journey through the Energy of your Body & Mind, releasing fear, resentment and doubt. Shift your energy to confidence, trust and health. Use for healing yourself and others in body, mind and spirit. Features music by Charlie and guided imagery by Dr. Jill Henry.
A Visual Guided Imagery Experience
Purchase and Download the Audio Only Guided Imagery MP3 played on this video
Shift Your Energy to Wealth – A Visual Guided Imagery Experience
Set your mind to receive Wealth and Abundance in all forms. It all begins with the mind! Features music by Charlie and guided imagery by Dr. Jill Henry.
A Visual Guided Imagery Experience
Purchase and Download the Audio Only Guided Imagery MP3 played on this video
10 Minute Chakra Tune Up
Spend just 10 minutes each day listening to this video to tune up your energy system using colors and sounds.
Words by Jill Henry and Music by Charlie
Purchase and Download the Guided Imagery and Music MP3 played on this video