Phantom Crystals and Angel Quartz are wonderful symbols of growth and insight!
QUICK LINKS:
Angel Wing Phantom Quartz
Phantom Quartz
Angel Wing Phantom Quartz Crystals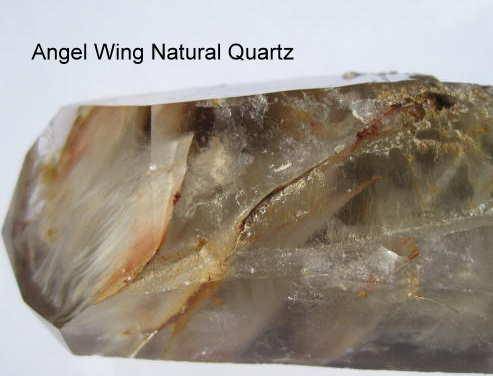 Angel Wing Phantom Quartz – Amphibole Quartz
These beautiful crystals are types of quartz crystal that are found only in Brazil at Minas Gerias Gerias (also known for Lemurian crystals). Their color is usually clear or white quartz with inclusions of white, yellow, peach, brown, gold, orange, pink or red, and many have quite clear areas within them. They are also known as Amphibole Quartz, as this is the name of a group of minerals which may be included within these stones. The minerals in the Amphibole group may also occur as stones in their own right and add to the vibration of each unique stone. Crystals may include Actinolite, Riebeckite, Limonite, Tremolite, Hematite, Caolinite, Winchite, Hornblende and Richterite.
Regardless of the color there is a lovely flow of peaceful energy that is emitted by these stones, as they embody potent energies to contact the angelic realms. This crystal will aid you to connect with your higher self and obtain guidance from the Divine. You may also obtain guidance during your sleep, as these crystals aid lucid dreaming.
A bringer of intense love, beauty and joy, Angel Phantom Quartz is invaluable in the home. It will enable you to see your best inner strengths and increase your self-empowerment.
Note: Order by Selecting number below for each photo. When a crystal from the group photo is sold, we remove it from your selections below.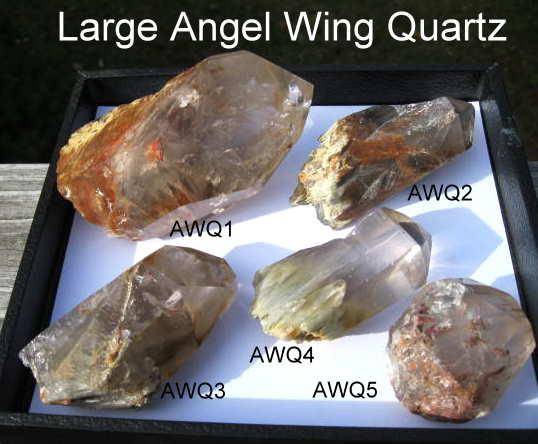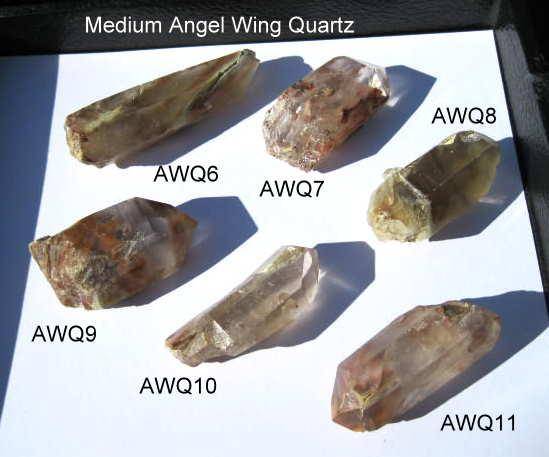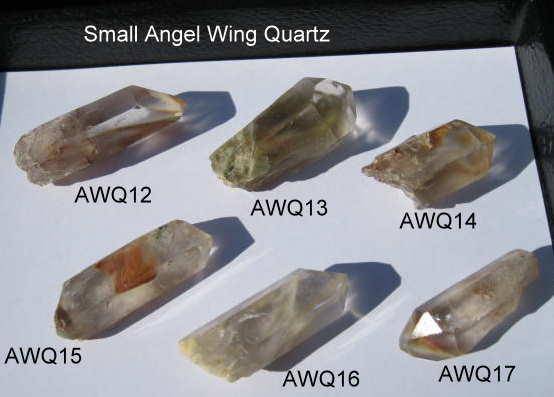 Phantom Quartz Crystals
Phantom Quartz Crystals are becoming very rare in the crystal market. Phantom crystals have a perfect "shadow" of themselves deep inside. This shadow occurred when the crystal's matrix cooled for thousands of years and the "dust of ages" fell upon the crystal. Then, like new life, the matrix heated and the crystal grew around its previous self. These beautiful crystals are teachers of inner growth, encouraging us to extend beyond our current limitations. They help us reach beyond the mundane and open up to new and exciting avenues of expression.
The phantoms we offer are all collector's items – hand picked for clarity, formation and healing energy!
Note: Order by Selecting number below for each photo. When a crystal from the group photo is sold, we remove it from your selections below.
Phantom Quartz Crystals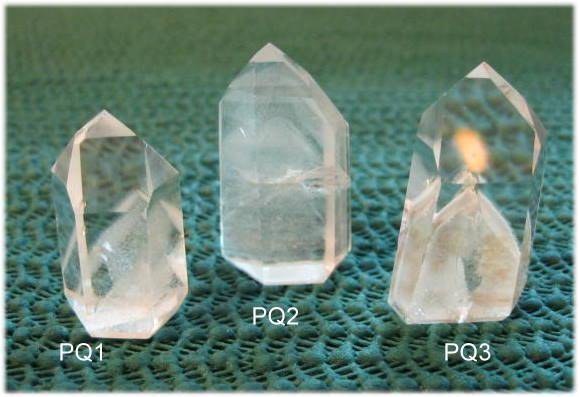 Angel Phantom Crystals
Angel Phantom quartz is a rare quartz form found in Brazil. The quartz crystal contains inclusions and phantoms composed of one or more of the following:
white Kaolinite (Caolinite) – associated with clairadient properties
yellow, brown or gold Limonite – provides strength, stability, comfort
red,pink or orange hematite – provides grounding, tranquility and clarity.
pink,grey or mauve lithium – for self healing, self cleansing and purification
Angel Phantom Quartz is associated with the energies of the Angelic Realms, the third eye and crown chakra. We have found this quartz has delightful energy and a wonderful quality of joyful meditation when held and gazed into. Enjoy!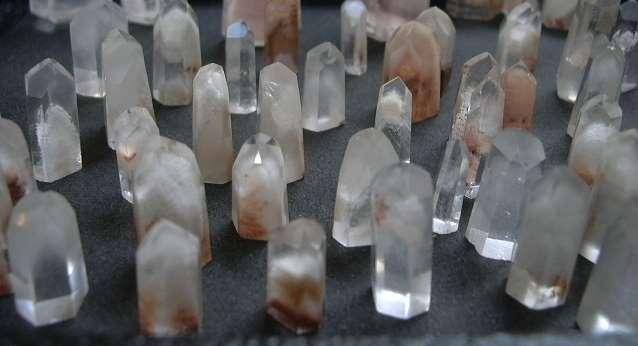 We Pick For You From Photo Above – These miniature Angle Phantom crystals stand approx 1/2 inch tall. They are perfect for jewelry wraps or for carrying in your wallet.
We offer them in sets of 3
Please note that all crystals are natural stone – slight variations are to be expected.
STILL LOOKING? Check out more Crystals from the Collections Below!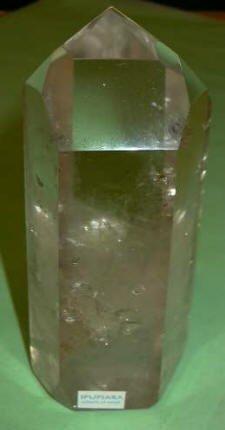 Manifestation Crystals, Double Terminated Crystals, Generator Crystals, and Wands balance Body, Mind, and Spirit for you, your friends, and the earth.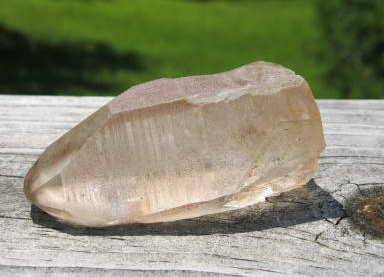 Lemurian Crystals are becoming harder and harder to find. We love their healing energy and are happy to share what we have with you. The most powerful energy we have felt in years!
Natural Lemurian Crystals.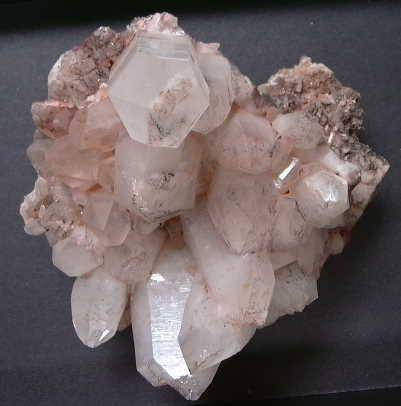 Tibetan Quartz Crystals
hold sacred energy frequencies and the wisdom of the ancient culture.