Feng Shui Cures
In Feng Shui (pronounced fung shway), "cures" are used to quickly re-direct chi (the invisible energy that affects our homes, businesses, and even our health and well being. In the following sections, we will briefly describe a "cure" and provide examples of practical uses.
When an environment cannot be changed to the ideal energy movement, "Cures" are used. Below is a listing of cures, followed by products used in most cures.
The Basic Cures used to stimulate positive energy "Chi" and redirect negative energy
Bright Objects: Mirrors, Faceted Crystal balls, gems, lights, candles
Sounds: Windchimes, bells, music
Living Chi:Flowers, Plants, Birds, Fish
Moving: Mobiles, Chimes, Fountains
Heavy: Stone Sculptures, Furniture
Mechanical:Computers, Stereos, TV
Bamboo Flutes and banners
STILL LOOKING? Check out more Feng Shui Gifts from the Collections Below!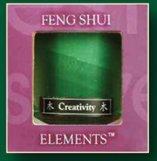 Scented Candle Aromatherapy for the five elements: Water, Earth, Wood, Metal, and Fire (include feng shui tips for uses).

Feng Shui Bells and Chimes, Space Clearing Bells & More.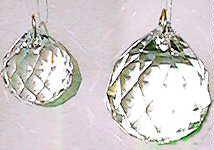 Feng Shui Leaded Glass Crystals, are perfect to hang in windows to reflect light and energy into a home or office. Includes feng shui tips on how to use them.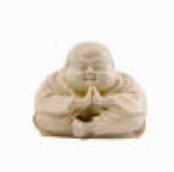 Feng Shui Statues – includes Buddhas, Quan Yin, and more