Events at the Labyrinth Park and Welcome Center – Gatherings, Groups and Classes
Gatherings, Workshops, and Well Being Services
Join us in the North Carolina Smoky Mountains (an easy drive from Atlanta, GA, Asheville, NC and Greenville, SC) for Labyrinth Walks, workshops, private instruction and more. We also offer on-line classes, including our Certified Facilitator of Adult Learning program designed for anyone, anywhere, who teaches Adults in a workshop or classroom setting.
Elaine Silver in Concert   Friday,  September 21, 2018 7-8:30 pm
Special Thank you to Elaine Silver and her husband James for their wonderful concert here! We love you!
For More Information About Elaine, Visit her Website at ElaineSilver.com
Creative Energy
Second Wednesday of each Month
6-7:30 at the Otto Labyrinth Park Welcome Center
Next Meeting October 10th, 2018
It's back by popular request! Creative Energy is an empowerment group dedicated to supporting spiritual and material growth and success in all aspects of life. Knowing that our current Energy attracts more of the same, Creative Energy is a time to raise our vibrations, through laughter, discussion, chi gong, guided imagery and meditation.Facilitated by Jill Henry and the Creative Energy Group!  See you here!
Certified Facilitator of Adult Learning
Become a Certified Facilitator of Adult Learning Most teachers and trainers of adults are enthusiastic presenters who know their topics well. Many however have had no formal training in educational methodology. Helping participants learn is the point of all presentations, whether they are hour long lectures, week long seminars, business and industry training programs, or academic courses. Even if you are a natural teacher, a sound grounding in Adult Learning Theories and Strategies will take your presentations to the next level and ensure your success in helping Adults learn and grow.
OPENING TO THE LIGHT OF KINDNESS
Wednesday,  October 24th at 6:00pm at the Otto Labyrinth Park
All are invited to explore the Ancient Star Teachings at TEA.
Star Teachings TEA'S are Circle gatherings where we share Time, Earth, Air, Space and share in conversation with open minds and a welcoming presence with the technologies of Kindness and Compassion.  These teachings help us recognize that we are all capable of being teachers of kindness and compassion in our simplest thoughts and actions.  When we practice these ancient teachings we become resonant as a community. When we become resonant as a community our full potential as humans becomes unlocked like an ancient archive within.
Star Teachings are suggestions. By practicing kindness and showing compassion we find happiness. Participating in these Star Teachings helps us look in the same direction to help gain new understandings about the world around us and our purpose in it.  These Ancient Teachings that are being shared with us help to give a roadmap home. These teachings we can implement immediately to create massive shifts in our lives and that of a global community.
This information has rarely been shared with non native cultures until now. Please join us and begin to remember what part you play in the unfolding.  All are invited to participate in this journey from ME to WE.
Participation is ceremony. There is always room for questions, please bring some with you!
This may be an outdoor event, please dress accordingly.
Bring an outdoor chair as seating will be limited.
ALL ARE WELCOMED!
Thank you.3
Video from our Spring, 2018 Festival
Video from our April 14, 2018 Faerie and Labyrinth Festival. Gratitude and Blessings to all vended, presented, and participated.  Special Thank You to Reciprocitree.com who organized the event and Elaine Silver for her music in this video.
2018 Full Moon Labyrinth Gatherings - Back to our Roots
The first Gathering at the Otto Labyrinth Park was in the Summer of 1998. We had just completed building the Labyrinth, and 5 of us Gathered to walk it, build a fire, drum and sing. Over the past 20 years we have offered Gatherings throughout the Spring, Summer and Fall. Sometimes 5 people attend, other times 60 people come. Always the perfect number for the Energy that's needed at the time.
This year we return to our roots -the original Labyrinth Gathering   We will meet at 7 pm at the Labyrinth. A brief visit to the Faerie Forest starts the Gathering, followed by a group walk to the Center of the Labyrinth. At the center a guided meditation allows us to lift our Energy in service of the World as well as ourselves. We then walk out to sit around the fire, drumming, talking and sharing as the night approaches and the moon comes out.
Gatherings are always Free. We do appreciate any love offerings you make to support the maintenance of the Park.
So plan to join us this year. What the world needs now is the Energy of Peace and Renewal. We are pleased to offer a place to connect throughout the years.
2018 Labyrinth Gathering Schedule

Saturdays, 7-9 pm

Note: Gatherings are held on the Saturday closest to the Full Moon

May 26~ Flower, Milk or Dyad Moon

Flowers come into full bloom and corn is ready to plant.

Actual Full Moon Date is May 29th

June 30 ~ Mead or Strawberry Moon

In late June the  meadows, or meads, were ready to be mowed for hay.  Also called The Strawberry Moon, as Strawberry picking season reaches its peak during this time.

Actual Full Moon Date is June 28th

July 28~ Hay or Buck Moon

Hay is

gathered to be dried and stored. and deer start growing velvety hair-covered antlers in July.

Actual Full Moon Date is July 27th

August 25~ Sturgeon or Barley Moon

Sturgeon are most readily
caught during this month. It was also called the Green Corn Moon or Grain Moon. Persephone, virgin Goddess of rebirth, carries a sheaf of barley as a symbol of the harvest.

Actual Full Moon Date is August 26th

September 22~ Corn or Harvest Moon

 Harvest Moon, occurs closest to the Autumn Equinox. The chief Indian staples of corn, pumpkins, squash, beans, and wild rice are now ready for gathering.

Actual Full Moon Date is September 24th
The Otto Labyrinth Park was open to the public in April 1998. It is made of 10 tons of stone and sits in a high energy spot with a creek on two sides, a pond on the third and a hillside of mountain laurel above.
Visit our Labyrinth Page for more photos and information!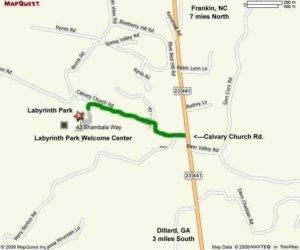 Mountain Valley Center & The Otto Labyrinth Park
43 Shambala Way
Otto, NC 28763.
Phone Toll Free 888-773-2491
The labyrinth is open dawn to dusk. After hour activities must be arranged in advance at Mountain Valley Center.
Guided tours of the labyrinth and special group activities must be arranged in advance.
We have established a non-profit organization to facilitate development of facilities at the Labyrinth. Plans include building a "screen house" with restrooms and a fireplace just beyond the pond. Plans have also been drawn up for building several cabins in the woods to accommodate visitors on site. Your tax deductible contributions help us maintain the Labyrinth Park and help us move forward to provide expanded services. We appreciate your support!
Visit our Labyrinth Page for more Information
Feel the Flow Workshop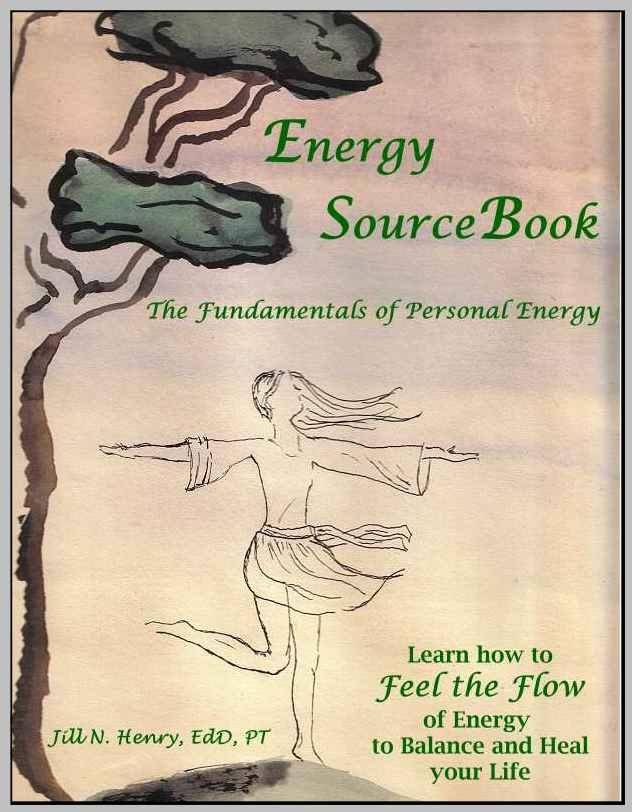 Feel the Flow Energy SourceBook Workshop for Meditation, Chakra Balancing and Polarity Energy Balancing with author Dr. Jill Henry. Feel the Flow is an intensive workshop that will provide you with practical skills for Energy Balancing and Healing. The full day workshop gives you the knowledge and practice you need to make a real difference in your life and the lives of those around you.
Based on Dr. Jill Henry's Energy SourceBook - The Fundamentals of Personal Energy, participants will be guided through in-depth study of 3 major Energy sources - Meditation, Chakras, & Polarity. This workshop is appropriate for all levels of experience, from the novice in Energy Healing to Massage Therapists, Energy Workers and Body Workers.
Join us in Feeling the Flow of Source Energy in your life! **To provide the optimal experience, this workshop is designed for 4 participants**
Offered on site - Call for further information or to book a workshop at your facility.
Schedule
8:15 am Registration & Pre-Test
8:30 am Welcome & Expectations
8:45 am Chakra Energy
10:45 am Break
11:00 am Polarity Energy Balancing
11:45 am Lunch (on your own)
optional Otto Labyrinth Walk
1:00 pm Polarity Energy Balancing (cont.)
2:15 pm Break
2:30 pm Meditation as a Tool for Action
4:10 pm Plans for the Future
4:30 pm Post-test and Adjourn
2018 Dates to be Determined
Tuition (includes materials and handouts) $ 75.00
For Info and to Resister contact: Mountain Valley Center, 43 Shambala Way, Otto, NC, 28763
Phone: 828-369-5698 Toll Free: 1-888-773-2491
Click here for detailed information on Meditation, Chakra Balancing, Polarity Energy Balancing, and Feng shui based on her international, award winning Energy SourceBook - The Fundamentals of Personal Energy You are invited to spend a day, or a week learning how to balance body/mind/spirit energy through meditation, chakra balancing, polarity 5 element balancing and feng shui.
Private Instruction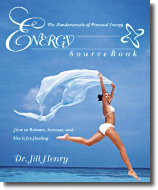 Dr Jill Henry offers private instruction in Meditation, Chakra Balancing, Polarity Energy Balancing, and Feng shui based on her international, award winning Energy SourceBook - The Fundamentals of Personal Energy You are invited to spend a day, or a week learning how to balance body/mind/spirit energy through meditation, chakra bala
About Dr. Jill Henry

It all began with my dissertation at the University of Georgia in 1988 titled: Development and Learning for Transformation. After being awarded my doctoral degree, I left my position as a tenured professor of Physical Therapy at the Medical College of Georgia and opened up a metaphysical store (the only one) in Augusta, Georgia called The Relaxation Station. Here I spent the next 6 years learning the practice of metaphysics with over 100 different instructors who taught at "The Station". In 1994 I moved to the mountains and In 2004 I submitted a manuscript to Llewellyn Worldwide, who "bought" my book, titled: Energy Sourcebook, the Fundamentals of Personal Energy. My book won the prestigious COVR award for best in Alternative Medicine in 2005 and has since been translated into 4 languages across the world. I continue to work part time as a physical therapist and up until now my schedule has kept me from my first love, teaching & learning & sharing with others. I hope you join me in this series of workshops!